Now that the new session of Online Games: Literature, New Media, and Narrative has gone live a guide to character creation is really useful for those who are not used to on line games.
A mentor on the course, Perizota, posted this great, very detailed walk-through of how to create your first character. She kindly gave me permision to post it here so that non English speakers can take advantage of the translate function. In nocks the socks off the video I did two years ago. I have put that at the bottom of her post in case you would like to see character creation in action.
---
Perizota's guide.
This walk-through is designed for those who have not previously played LOTRO.
You should have already created your LOTRO account with a username and password, and downloaded the client (game).
When you open the game, you will see the following screen. Enter your username and password and click on the Log In button.
You will then see a screen to select your server.
From Prof. Clayton's welcome letter:
I hope many of you will join me and your classmates playing Lord of the Rings Online, but the game is optional except for those of you who want to pursue Honors. If you are already playing LOTRO, feel free to continue with your present account, but the following servers are recommended for those who are just starting (or who want to create a new character to play along with your classmates). There are Coursera kinships on each of the servers listed below, which will have special events scheduled for the course:
• Arkenstone (kinship: Eagles of Thorondor)
• Gladden (kinship: Vicarious Universe)
• Landroval (role-playing server—kinship: Courserrim)
• Laurelin (European role-playing server— kinship: Course of the Ring)
As we start this adventure together, remember those familiar words from Tolkien: The Road goes ever on and on. . . . We look forward to sharing the journey with you
Select your chosen server and click the Play button.
After some load screens you will see the character selection screen.
On the upper left side of the screen is a selection box for which race you would like to choose for your character as well as the Male or Female selection boxes. (Dwarf only has a Male option.)
I've shown the main four race's screenshots below. (Beornings are available for purchase, they are not included with the free-to-play option.)
On the upper right side of the screen you will see the specifics for each race, including strengths and weaknesses. There is also a Play Movie button available for more information on each race.
You will notice that for each race the Class Selection area in the lower left portion of the screen changes. Not all classes are available for all races. If you want to play a particular class, you will have to choose a compatible race. (Beornings can only be Beornings.)
Rune-Keeper and Warden are not included with Free-to-Play.
The race of Man can be any class except Rune-Keeper.
The race of Dwarf can be a Champion, Guardian, Hunter, Minstrel, or Rune-Keeper.
The race of Hobbit can be a Burglar, Guardian, Hunter, Minstrel, or Warden.
The race of Elf can be a Champion, Guardian, Hunter, Lore-Master, Minstrel, Rune-Keeper, or Warden.
The Class Info area on the lower right side shows the difficulty level of the class, their role, and basics of gameplay for the class. Again, there is also a Play Movie button available for more information on each class.
There are many materials available online for further research if you wish more information before making a final decision. One such resource can be found at this link.
Once you have made your Male/Female, Race, and Class selections, click the Continue button at the bottom center of the page.
The next screen will allow you to choose customization options for the appearance of your character.
The Select Origin section in the upper left portion of the screen gives you options from which to choose within each race. Each option provides a slightly different set of choices for customization.
You may choose the Randomize button at the bottom right of the screen rather than make individual selections. You can continue to click the button to see additional random combinations until you find one you like, but once you click it your previous selections are gone.
The button in the middle bottom portion of the screen allows you to rotate the picture using the arrows, and zoom in or out using the + and – symbols.
The Customize area on the right side of the screen allows you to choose various options for head shape, which includes ears and nose, hair style, eye shape, eyebrows, mouth, details, which includes moles, scars, wrinkles, etc., eye colour, skin colour, hair colour, and body type.
For the first six options, you can scroll through the different choices by using the arrow keys. The option number will change as you scroll. I recommend keeping track of which options you like so you can try them out in different combinations.
Once you are happy with your choice for a particular option, you can click on the lock icon so that you do not accidentally change that option
The eye, skin, and hair colour options are adjusted by clicking in the color box.
The body type option is a slider bar.
Once you have all of your customizable option selected, it is time to choose a name using the Enter Your Name box at the top of the screen.
You may choose to use the Randomize button under the Enter Your Name box rather than type in a name. You can continue to click the button to see additional random names until you find one you like, but once you click it your previous selection is gone.
Be prepared to try several names. LOTRO has been running for 8 years and a lot of names have already been used. Be patient and creative with alternate spellings.
Once you have found an available name, click on the Create button at the bottom middle of the screen. Ido not recommend checking the skip new user tutorial box.
When your character is created you will see a new screen which shows your created character(s) for the server you selected.
To enter the game click on your character's name on the left, then the Enter Middle Earth button on the right.
The first time you login you will be in the Introductory Tutorial. Just follow the prompts as they show on your screen. If you need help, ask anyone in the Coursera chat channel on your server. Joining the chat channel is described in a separate thread.
I hope you have found this walk-through to be of use. Any suggestions for improvement are welcomed.
Enjoy the game!
Perizota (Pz)
---
My video
---
I maintain this site to draw attention to charities that I support. If you enjoy reading my notes consider making a small donation to one of these charities. No donation is too small, you could change a life.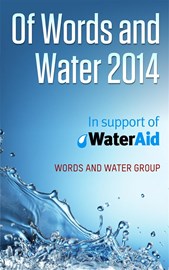 Doesn't everyone deserve clean water?